LIFEGUARD, a Caring for Our Own Workshop Series
Today's workforce is facing a multitude of challenges. Most individuals adjust well to the demands encountered during an emotionally challenging event or during challenging times. Individuals often have strong emotional defenses that carry them through and let them "get the job done." Yet sometimes the emotional aftershock (or stress reaction) can be difficult. Signs and symptoms of this emotional aftershock may last a few days, a few weeks, a few months, or longer.
The majority of first responders assume tragedy and emotional exhaustion are part of the role and will not seek out support, however, research indicates most of these same individuals welcome support if it is offered to them.
END THE STIGMA
A successful peer support program offers a supportive and confidential process that helps first responders minimize guilt, anxiety and stress by beginning the healing process immediately after an event. The interventions play a significant part in their recovery and wellness.
LifeGuard is a modified version of the Caring for Our Program. The LifeGuard program, developed with the support and participation of Dr. Scott, is designed specifically for the unique environment that exists within smaller, leaner organizations. The workshop aligns with the collaborative and educational format of the Caring for Our Own program and is facilitated by Dr. Scott, Shelby Cox, NREMT-P and Brian LaCroix, FACPE, CPPS, NRP (ret.).
LifeGuard provides first responder organizations with the knowledge and tools necessary to establish Peer Support teams using Second Victim concepts to address the increasing needs of all emergency response workers.
ABOUT THE TRAINING WORKSHOP
Join others from around the world as Dr. Susan Scott presents the research, and Shelby Cox and Brian LaCroix present the knowledge and tools you'll need to successfully implement a peer support program at your first responder organization. The workshop fee includes:
Three (3) collaborative sessions, cumulative in content, each building on the previous session's content (6 hours total)

Downloadable resources, available during and after the workshop and continually updated

Networking and sharing groups through LinkedIn, follow-up calls, emails
All facets of the program are designed to support implementation, celebrate successes, and assist with challenges.
The program consists of:
three (3) guided workshops designed to educate, inform, and train you on why and how to implement a peer-support program;

attendees are encouraged to engage and learn from others, participate in in-session breakout groups and interact with the trainers.

participation in a supportive post-workshop community made up of fellow trainers via special LinkedIn groups, trainer calls, emails, and more.
At the end of the program, you will:
understand components of a Second Victim Peer Support program and how they can be applied to a broader emergency responder workforce well-being initiative; and

customize and define a plan to deploy and sustain a peer support network within your organization.
FAST FACTS
Second victims are individuals working within an

environment to offer/provide care and who are

traumatized by an event.

Each second victim (even those involved in the same

event) will have unique experiences and needs.

Regardless of job title, six stages of second victim recovery follow a traumatic event; understanding them allows peer supporters to help.

Knowing which events carry the greatest risk of inducing a second victim response can improve support efforts.

Trained peer support colleagues can identify common signs of stress such as isolation and predictable patterns of worry.
WHO WILL BENEFIT
Disciplines from Emergency Medical Services, Fire, Police and Dispatch will benefit greatly by completing the LifeGuard train-the-trainer program, designed specifically for First Responders.
The format provides the building blocks to help equip attendees with the strategy, implementation tools and follow-up to successfully implement a peer support program in an organization.
Past attendees include educators, chiefs, managers, medical directors, HR staff, and anyone with a passion to create a support program.
Hospitals, nursing homes, medical offices, surgery centers, home health and similar healthcare organizations may benefit greatly by attending the Center for Patient Safety's Caring for Our Own Workshop, designed for healthcare organizations with a larger and more complex organizational structure. Caring for Our Own is the base program from which LifeGuard is developed. Caring for Our Own was developed by Dr. Susan Scott in partnership with the Center for Patient Safety, and provides healthcare organizations with the knowledge and tools necessary to establish Peer Support teams using Second Victim concepts to address the increasing needs of all healthcare workers.
OBJECTIVES
SESSION 1
Understand basic concepts of the Second Victim experience

Identify the Recovery Stages after a traumatic event or during challenging times

Understand potential career outcomes: Drop Out, Survive, Thrive

Begin conversations on next steps to implement a peer support network at your organization
SESSION 2
Identify barriers to seeking help

Increase personal ability to have a critical conversation

Understand four key components of a supportive conversation

Discuss the three-tiered support model, identifying community and internal resources
SESSION 3
Describe the 6 steps to develop a peer support program

Explain how LifeGuard can be integrated into your Patient Safety Plan

Describe implementation ideas for your organization
SPEAKERS
Susan D. Scott, Ph.D., RN, CPPS, FAAN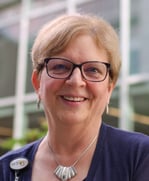 Dr. Scott has practiced the art and science of nursing in a variety of clinical settings that include Neonatal ICU, Neonatal/Pediatric transport, ambulatory pediatrics, patient safety and legal nurse consulting. Her research interest involves the development of effective institutional support networks to address clinician support in the aftermath of unanticipated clinical outcomes and events. Her research has defined the second victim phenomenon allowing for the design and deployment of the 'first of its kind' peer support network, the forYOU Team. She has authored numerous articles and textbook chapters related to the topic of the second victim phenomenon and healthcare workforce well-being. Dr. Scott has partnered with agencies such as the Agency for Healthcare Research and Quality, American Hospital Association, The Joint Commission, and the Institute for Healthcare Improvement to ensure comprehensive clinician support interventions are accessible to healthcare institutions around the globe.
Brian LaCroix, BS, NRP (retired), FACPE


Brian LaCroix recently retired as President and EMS Chief of Allina Health Emergency Medical Services, St. Paul, Minnesota. Allina Health EMS serves more than one million Minnesota residents with 9-1-1 service in more than 120 communities. He also served as the past President of the National EMS Management Association and liaison to the Paramedic Chiefs of Canada. During his career LaCroix has worked as a volunteer firefighter, EMT, and paramedic. He is a Fellow in the American College of Paramedic Executives, holds a paramedic degree and a bachelor's degree in business administration. He has worked on extended international EMS projects in Nicaragua, France and Croatia.
Shelby Cox, BS, NREMT-P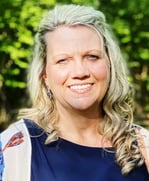 As a Nationally Registered Paramedic with more than 20 years invested in emergency medical services, Shelby Cox has had experience in many aspects of the business including ground ambulance transport, air medical services, hospital liaison for EMS, EMS Educator, and Hospital Outreach Management. Her passion for helping people in need started when she was very young, and she has always been a natural helper looking to make a difference. Cox found her niche to make a difference in healthcare as a mentor and leader in emergency medical services and that has always inspired her mission to inform colleagues about the recognition of human error and how to improve patient outcomes throughout the years. She is happy to say that this amazing journey has led her to her current position as the Patient Safety Coordinator with the Center for Patient Safety where she can apply her knowledge to educate healthcare providers on a larger scale.
One of the first programs online that actually provided practical applications to add to our program. We greatly appreciate everything each presenter brought to the training.
What I liked most

was the step-by-step process to establish a peer support program and the interaction with others either setting up peer support or improving their program.
I enjoyed the class interaction portions, whether through groups or chat.
What I liked most was that every instructor was very helpful and open to any questions or concerns.
I really liked the sections on how to talk to people and the different ways to go about the conversations.
I liked the group activities most, and

the open discussion about second victims and how our first responders can be impacted.
LOOKING FOR MORE INFORMATION?
Journal of Healthcare Risk Management,

Risk managers' descriptions of programs to support second victims after adverse events, Vol 34, Issue 4, 17 April 2015.
Journal of Nursing Care Quality,

Alleviating "Second Victim" Syndrome: How We Should Handle Patient Harm, January/March 2012.
Patient Safety and Quality Healthcare,

Clinician Support: Five Years of Lessons Learned, 3 April 2015.
Burlison, J.D., Quillivan, R.R., Scott, S.D., Johnson, S. and Hoffman, J.M. (2016). The effects of the second victim phenomenon on work-related outcomes: Connecting caregiver distress to turnover intentions and absenteeism.Patient Safety & Quality Healthcare. November 2, 2016.doi: 10.1097/PTS.0000000000000301.
Quillivan, R.R., Burlison, J.D., Browne, E.K., Scott, S.D., and Hoffman, J.M. (2016). Patient safety culture and the second victim phenomenon: Connecting culture to staff distress in nurses.

The Joint Commission Journal on Quality and Patient Safety.42(8)377-386(10).
Scott, S.D. (2015). Second victim support: Implications for patient safety attitudes and perceptions.

Patient Safety & Quality Healthcare.

12(5), 26-31.
THE DATES
Three sessions, each building on the previous session's content. Recordings are available to attendees if a session cannot be attended due to conflict. Attendees are encouraged to engage and learn from others, participate in in-session breakout groups and interact with the Speakers.
Check back for the next available workshop. Interested in getting started now? Contact us for options.
---
POST-WORKSHOP SUPPORT
6-month access to a continually updated resource library

Trainer community discussion forums
---
COST
To be announced.
---
REQUIREMENTS
Attend via Zoom. Workshop requirements include Internet connection with viewing, speaking, and listening devices.
---
REGISTRATION
Virtual attendance is limited to 60 attendees to ensure positive experiences during small group exercises. Registration closes one week (7 calendar days) prior to the scheduled workshop. Register early to reserve your seat.
Complete the online registration using the link above. Payment is due prior to attendance.
Need to cancel? Unable to Attend?
If you are unable to attend, consider using the available recordings from each session. If you need to cancel your registration, contact us at (573) 636-1014 or email info@centerforpatientsafety.org. This will open a virtual seat in the workshop for others to attend. 100% refund, less a $50 transaction fee, is available until 30 calendar days prior to the scheduled workshop. Cancel within seven (7) calendar days of the workshop to receive 50% refund of registration fees. No refunds are available during the seven (7) days prior to the workshop.
Special Needs
Contact us at (573) 636.1014 to make arrangements for special accommodations.
CANCELLATION/WEATHER POLICY
The Center for Patient Safety rarely cancels a workshop; however, some situations may occur that would require cancellation on short notice, such as low enrollment or unforeseen circumstances.
Low Enrollment
A minimum of 15 participants is required per workshop and within one week of the workshop date. If we must cancel a workshop due to low enrollment or an extenuating circumstance, we will notify you at least one week prior to the session date. You will have an option to be refunded for 100% of your registration fee or you can apply your registration to future workshops, if available.
Unforeseen Circumstances, Inclement Weather, or Sudden Illness
If we must cancel a workshop due to unforeseen circumstances, inclement weather, or sudden illness, we will notify registrants as soon as possible via the email provided at registration. You will have an option to be refunded for 100% of your registration fee or you can apply your registration to future workshops, if available.